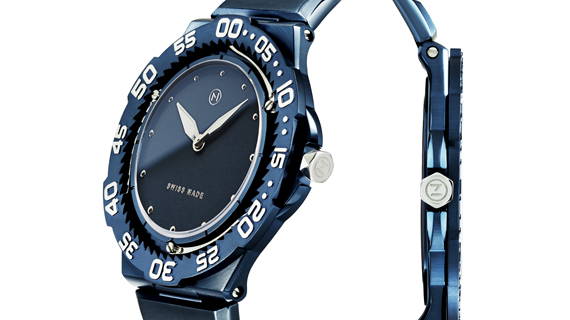 Boutique watchmaker NOVE takes a deep dive into elegance with their ultra-slim, super-sleek Swiss Made dive watch, Trident.NOVE is the brainchild of a group of highly-experienced watch engineers and designers with a passion for developing beautiful, contemporary watches. With every timepiece, their engineers strive to push the technological boundaries of what's possible, and the Trident is a classic example of their handiwork – a diver-style watch measuring a mere 6.8mm.

Having been featured recently on aBlogtoWatch, NOVE is back with another model, but one completely different from the NOVE Trident Dive Watch that debuted in July. The NOVE Craftsman is unusual for the luxury landscape for its successful implementation of wood in exterior elements of the design. Perhaps more interesting, still, is a crown system that turns the traditional setting mechanism on its head (almost literally).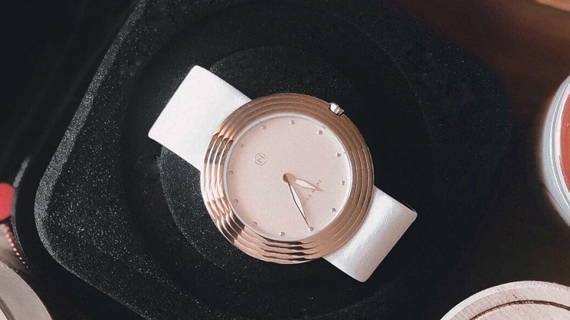 19th September 2019, Kabukirune.com
Until recently I was never a watchtower kind of gal. But since I've gotten older I can appreciate the appeal of having a watch on my wrist. I wear slot of jewellery, including bracelets so having a super duper fancy watch just adds to the aesthetic.

I was recently asked if I wanted to receive sent an absolutely gorgeous NOVE Streamliner watch. Oh yes please!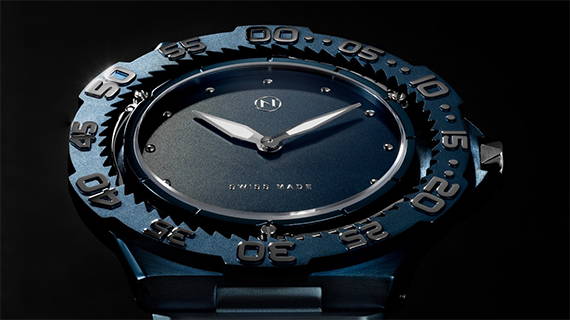 18th September 2019, 佐藤杏輔(編集部), Powerwatch.jp
【日本未上陸ブランド】なんと厚さ6.8mmなのに、200mの本格防水! NOVE(ノーヴェ)の世界で最もスリムなダイバーウオッチとは?
本格的なダイバーズウオッチといえば、そのスペックや構造上、ケースが分厚くなってしまうのが時計業界の常識である。しかし、そんな常識を覆す世界で最もスリムなダイバーウオッチを発見してしまった。それが、今年7月に開発、発表されたダイバーズウオッチ、トライデントである。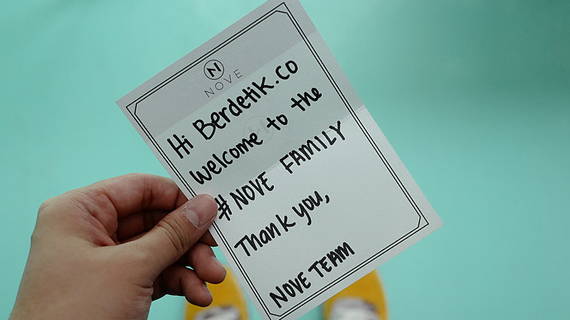 This week we got a special letter from a good friend (along with special gift), introducing one of their latest creations in horology industry. Known for the slimest diver watch, featured on British GQ this September, @novewatch sent us the Rocketeer series which features a big 45.9mm case size. Despite of the diameter size, Rocketeer has a slim 8.9 mm thickness which is very acceptable for modern wrist. We haven't been reviewing a lot of modern watches, but certainly there is the first for everything.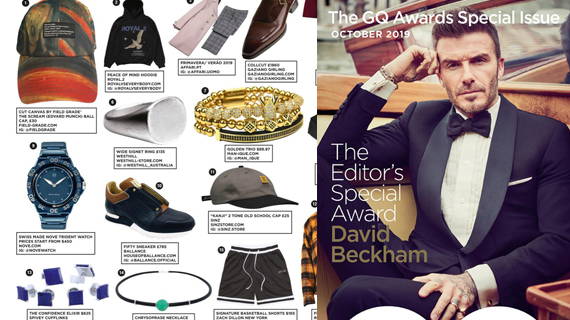 October 2019, The GQ Awards Special Issue
NOVE Trident is the World's Slimmest 200meter Dive Watch at 6.8mm. Uniquely designed gear teeth and three lever system produces originality alongside optimal performance underwater. Swiss Made NOVE watches guarantee quality and style like no other.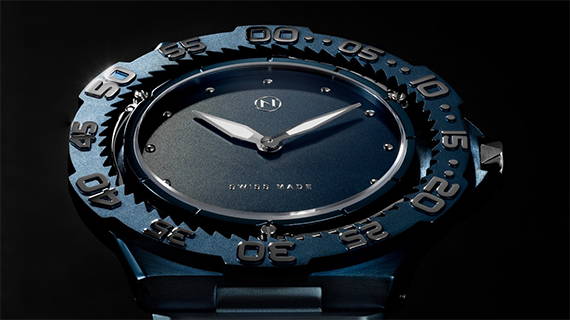 The recently released NOVE Trident watch is a staggering 6.8mm thick, pushing the boundaries of what is expected from highly functional dive watches. Amazingly, the NOVE Trident is able to withstand the heavy pressures of deep-sea exploration, able to go as deep as 660 feet/200 meters beneath the surface.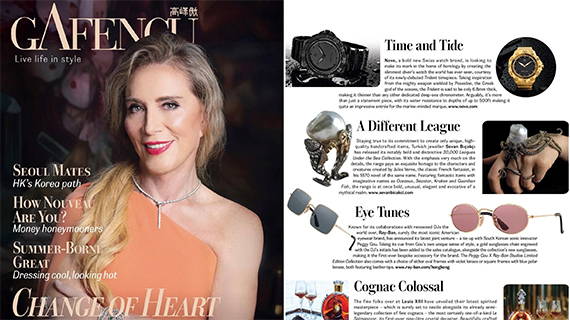 Nove, a bold new Swiss watch brand, is looking to make its mark in the home of horology by creating the slimmest diver's watch the world has ever seen, courtesy of its newly-debuted Trident timepiece. Taking inspiration from the mighty weapon wielded by Poseidon, the Greek god of the oceans, the Trident is said to be only 6.8mm thick, making it thinner than any other dedicated deep-sea chronometer. Arguably, it's more than just a statement piece, with its water resistance to depths of up to 200m making it quite an impressive entrée for the marine-minded marque.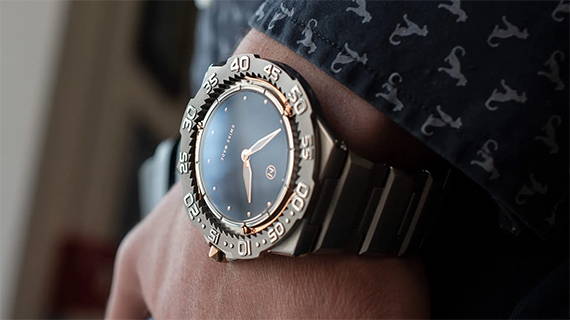 8th May 2019, published by Joshua Clare-Flagg
If you were asked to name the "thinnest non-specialised diving watch in the world", who would you say? Piaget, JLC, Bulgari? According to Nove, it's them.The key in the statement is "non-specialised diving watch". Whilst those other brands have created world-changing thin timepieces, they only have 30m water resistance, so not really suitable for the water.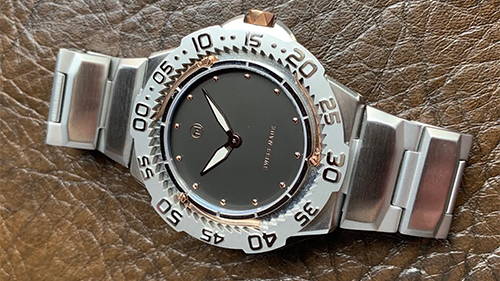 2nd July 2019, published by Loren
I'll just start with this: the Nove Trident is a 6.8mm thick, 200m dive watch. That alone piqued my interest, but the exposed ratcheting system on the bezel clinched it. Clearly, Nove set out to create something truly novel. I needed to find out if it delivered. The brand let me try this steel, black, and gold version for a couple of weeks to find out.