NOVE Affiliate Program (A How To Guide)
Start Earning Online - Step by Step Instructions


It's easy to register for the NOVE Affiliate Program, just Click Here to Begin.

Enter your email address, name and create a password.
When you have logged in you will arrive at your Affiliatly page.

Your personalized referral link is stored here, you will need it to earn commission.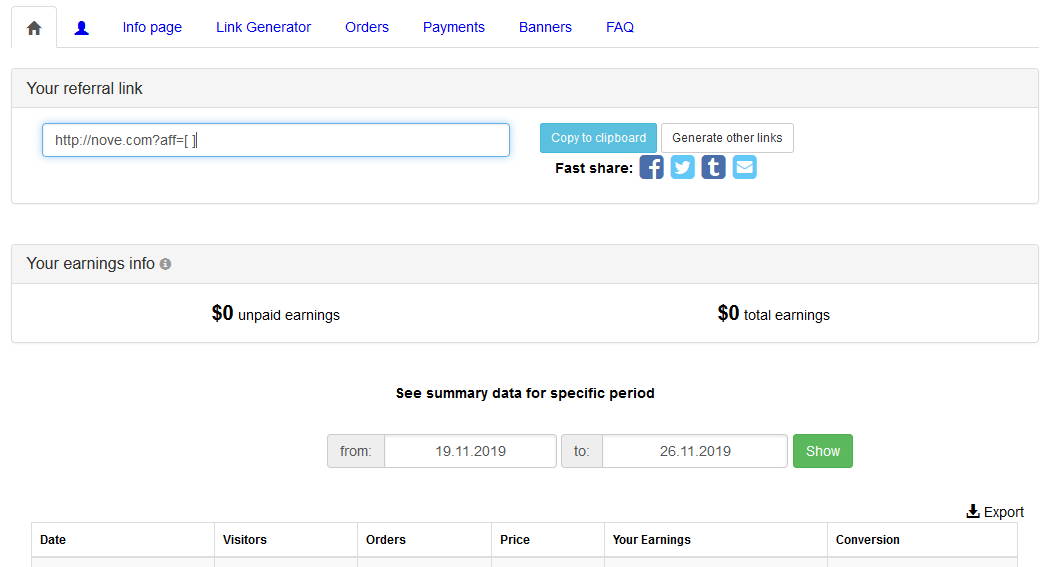 Click on the 'Info Page' tab to see how to use your referral link.

Create a new link (or use the 'link generator' tab) ending the URL with your personal
link. (Example on the right is [?aff=2])
For example: https://nove.com/products/nove-trident-swiss-made-stainless-steel-watch-9?aff=2 would bring you to the Trident Product Page.
All purchases made through that link within 14 days will be recorded and stored.

Click on the 'Orders' tab to keep track of how many people have clicked on your referral link.

Click on the 'Payments' tab to see how many people made a qualified purchase through it.
Click on the 'Banners' tab to download all the free promotional material you need to reach and entice your readers.


Before you start creating links, make sure to select your payment option in the 'Profile' tab.

This will allow us to pay your commissions directly to you, at the end of every month.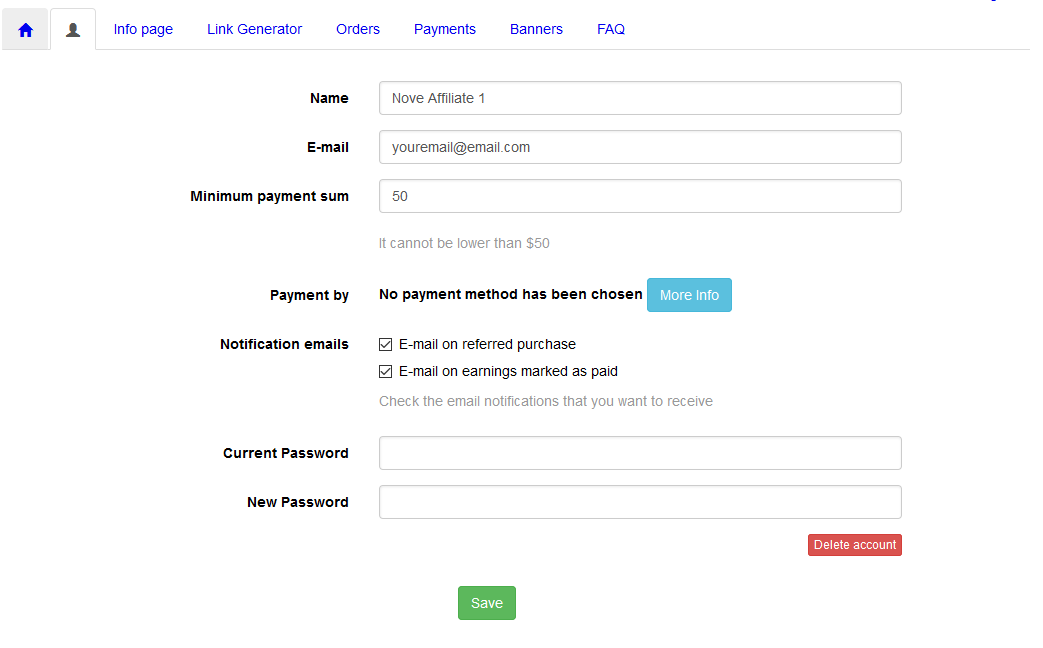 Recommend NOVE Watches and Earn Commission!
NOVE is a brand of innovate Swiss made watch designs, offering unique and modern timepieces for those who value individual expression and time.

The NOVE Affiliate Program encourages influential people to earn by sharing their favorite NOVE products with their followers and audience, as well as every watch enthusiast, fashion guru, and accessory addict on the internet.
Terms and Conditions for the NOVE Affiliate Program can be found here.