STRONG
&
SCRATCH RESISTANT
Every NOVE dial is protected by Sapphire CRYSTAL. Read how it benefits our Swiss Made watch.
There are 3 types of glass (or crystal) generally used in watchmaking: They are plastic (or acrylic), mineral, and sapphire. Most watch makers will select one of these based on the function and overall design of the watch. Typically speaking, plastic protection is the cheapest, and sapphire is the most expensive. Watch designers will also take their final value and price of the watch into consideration when choosing which to use.
The plastic material used to protect dials are relatively soft, but they are also the least expensive. While flexible, they are hard to shatter and break, but are very susceptible to being scratched, making the window harder to look through and read the time.
A common choice for mid-range watches, mineral glass is heat treated (or tempered) to withstand scratches. While there are methods to polish and smooth out scratches on a plastic window, mineral glass does not have this characteristic. If a scratch or chip has marred the watch, it cannot be repaired and must be wholly replaced for a clear view.
Sapphire glass is strong and very scratch resistant. It also has a high shatter resistance, and provides more protection against cracks and complete breakage. A hard, transparent material made from crystallizing pure aluminum oxide at high temperatures, it is notoriously difficult and expensive to polish and cut to shape.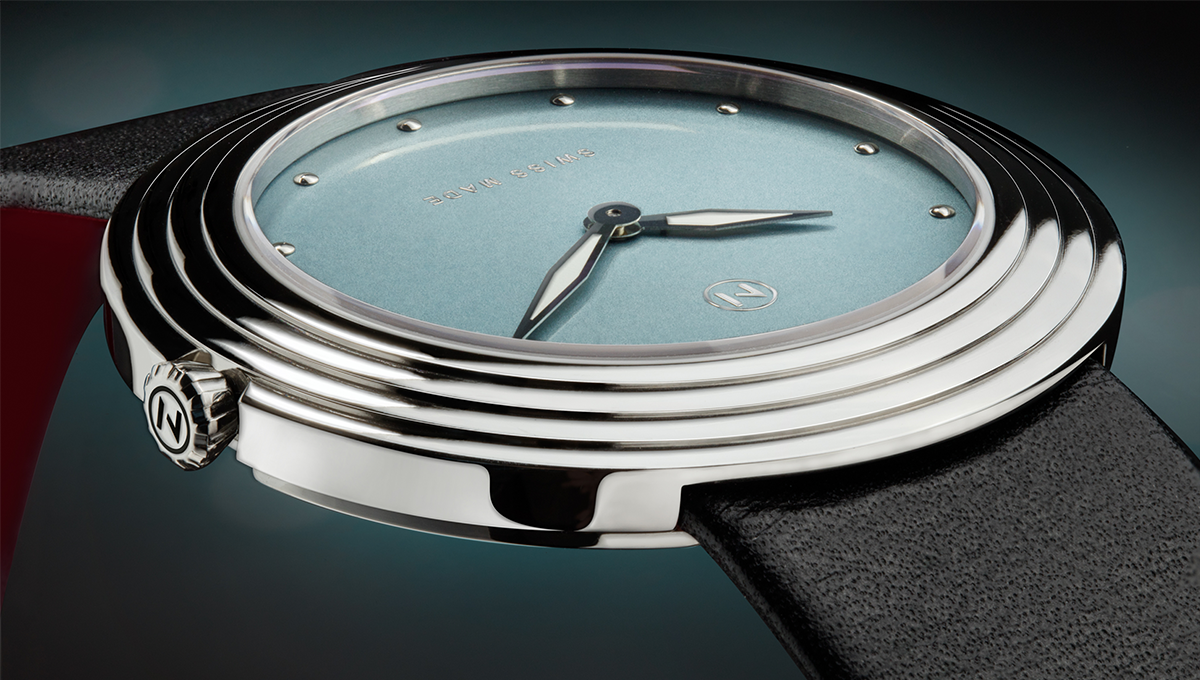 On the Mohs scale, sapphire comes in at 9 meaning few other materials are capable of scratching it. Only diamonds, (which are 10 on the scale) and other equally hard materials have a chance of leaving a scratch on a sapphire window.
While it may appear to be more cost effective to choose plastic or mineral, the truth is a broken watch is the most expensive thing you can own. If you have purchased a watch and it sits at home, untouched because of an ugly scratch, it's simply a waste of money.
From inception, NOVE has strived to use the best quality components.While caring deeply about every aspect of function and design, it was more crucial to focus on the connection wearers have with their timepiece. Every glance, look or check of the time should connect them to a greater awareness of quality, that they are wearing something exciting, and to trust in the sense that they are united in pursuit of only the very best.