Rethinking the crown, the Craftsman is a completely unique Swiss-made lifestyle watch with an original, never seen before system to adjust the hands. With a remarkably designed case back, the NOVE patented bottom-press system reinvents the way we change time. Partnered with an ebony wood bezel, a genuine leather strap, and a Swiss quartz movement. A true Craftsman is born in the smallest of details.
It takes 60 intricate pieces assembled in layers of artistry and architecture, while stylishly incorporating the magnificent and hand-selected ebony wood, to create the NOVE Craftsman. Blending the raw, natural materials of our earth into a refined and exquisitely smooth case design. A Swiss timepiece for people who live by their hard work, and only accept equal rewards.
The Craftsman is a complex piece of engineering inspired by architectural beauty & craftsmanship. Fusing Ebony wood with surgical grade steel body, the custom watch is crafted using 60 individual parts, 47 hand polished to perfection by our own craftsman. Similar to a fingerprint, each watch has its own unique wooden grain.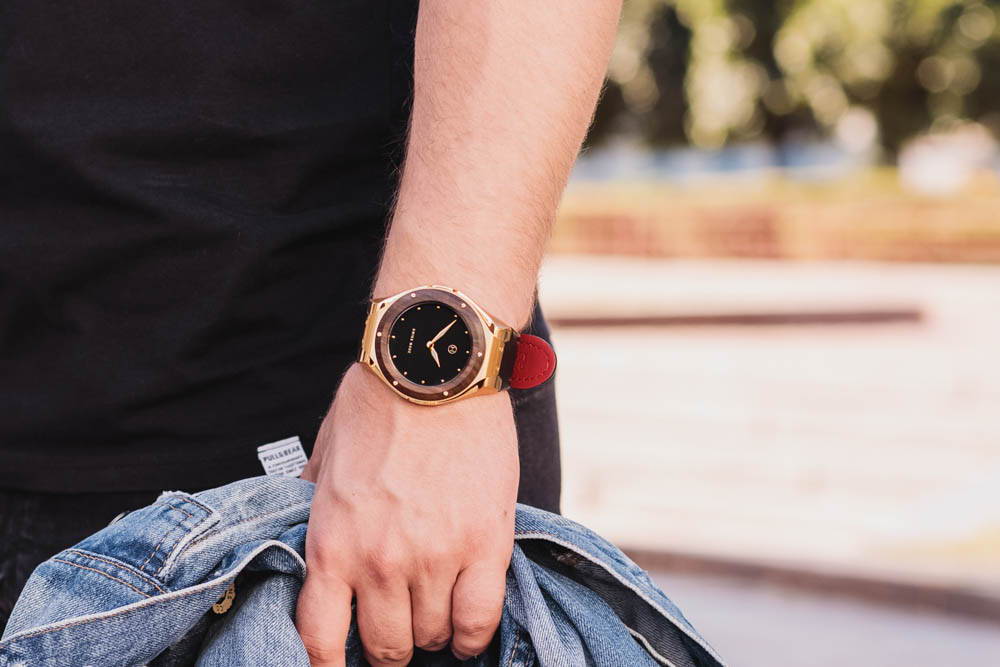 "Never seen a back case to change the time before! I think it's hard to incorporate a wood and metal design. Great work!"
John, NOVE Craftsman customer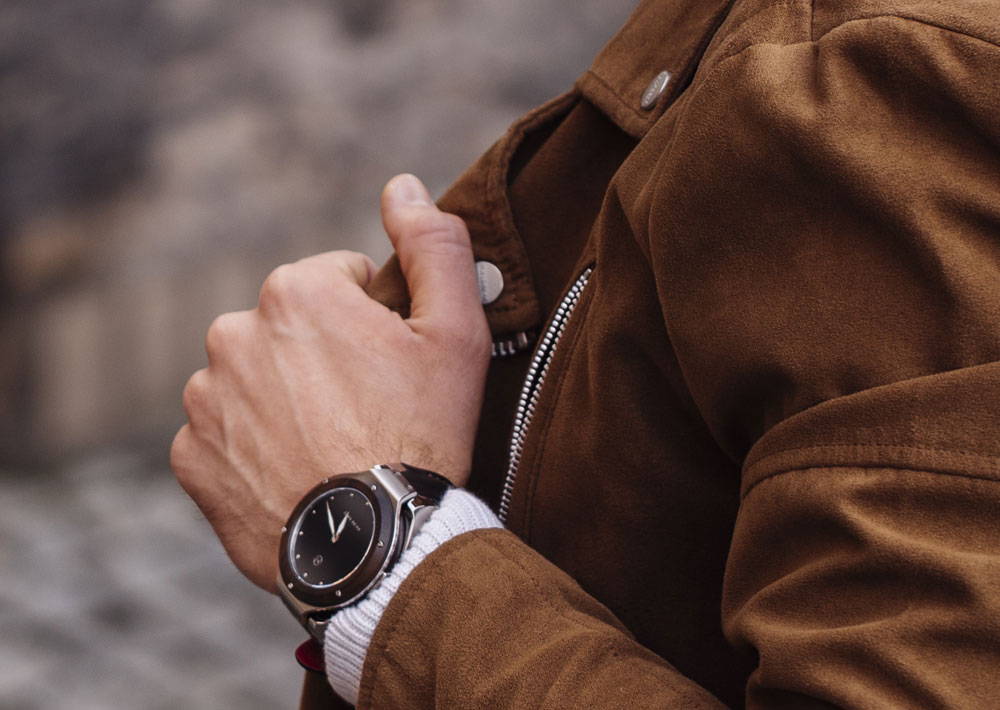 ''I love it when a watch manufacturer make something really unique, whilst still being affordable. The Nove Craftsmen is just that. '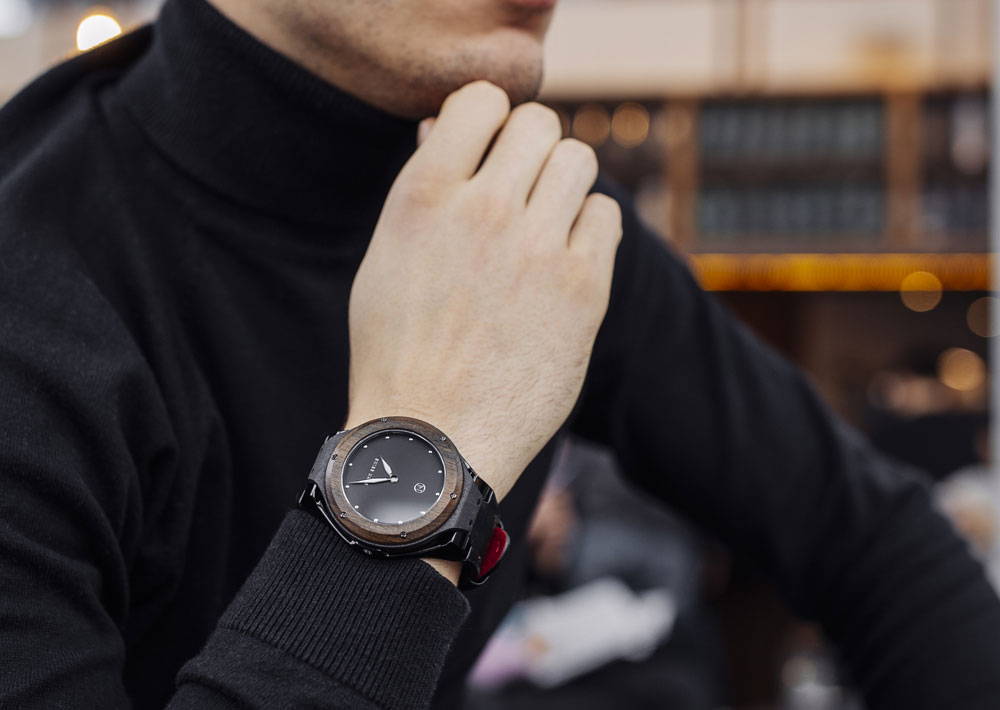 Swiss-made watches for men and women for every lifestyle and occasion. Slim lifestyle watches made for the ultimate fanatic.