NOVE STREAMLINER
SWISS MOVEMENT WATCH

Written by: Kabukirune.com
Date: Sep 19, 2019
Until recently I was never a watchtower kind of gal. But since I've gotten older I can appreciate the appeal of having a watch on my wrist. I wear slot of jewellery, including bracelets so having a super duper fancy watch just adds to the aesthetic.

I was recently asked if I wanted to receive sent an absolutely gorgeous NOVE Streamliner watch. Oh yes please! I love the packaging the watch arrived in, it comes in a lovely zip box ~ which makes it perfect for a present. To me the style of watch looks really modern and stylish, I choose the white colour as it will go with most jewellery and clothes I own and I love it. There are two sizes of watch watch 40mm and 46mm and I chose the larger of the two! I will never struggle to see the time with this one.
The Streamliner watch design comes in various colours and you can choose both the face colour and strap colour. I chose the silver and white combination, as it is pretty universal, but I do love the options you get and the pink is so cute! Also the classic brown strap and rose gold face looks really stylish and is a popular option. What colour would tot choose?

About Nove
NOVE is a new Swiss-Made brand designed for individual expression: your style, your mood and your interests.Swiss Movements and other hand-picked materials make NOVE the luxury watches you can always rely on.

The Streamliner takes inspiration from the Art Deco movement, with aerodynamic contours that reminisce the motor cars and trains of the 1920s. Never ending possibilities flow through the wrist in consummate circles, echoing desire to be complete. The Streamliners thickness is 6.7mm yet capable of 100 meters water resistance, thanks to durable Sapphire Crystal.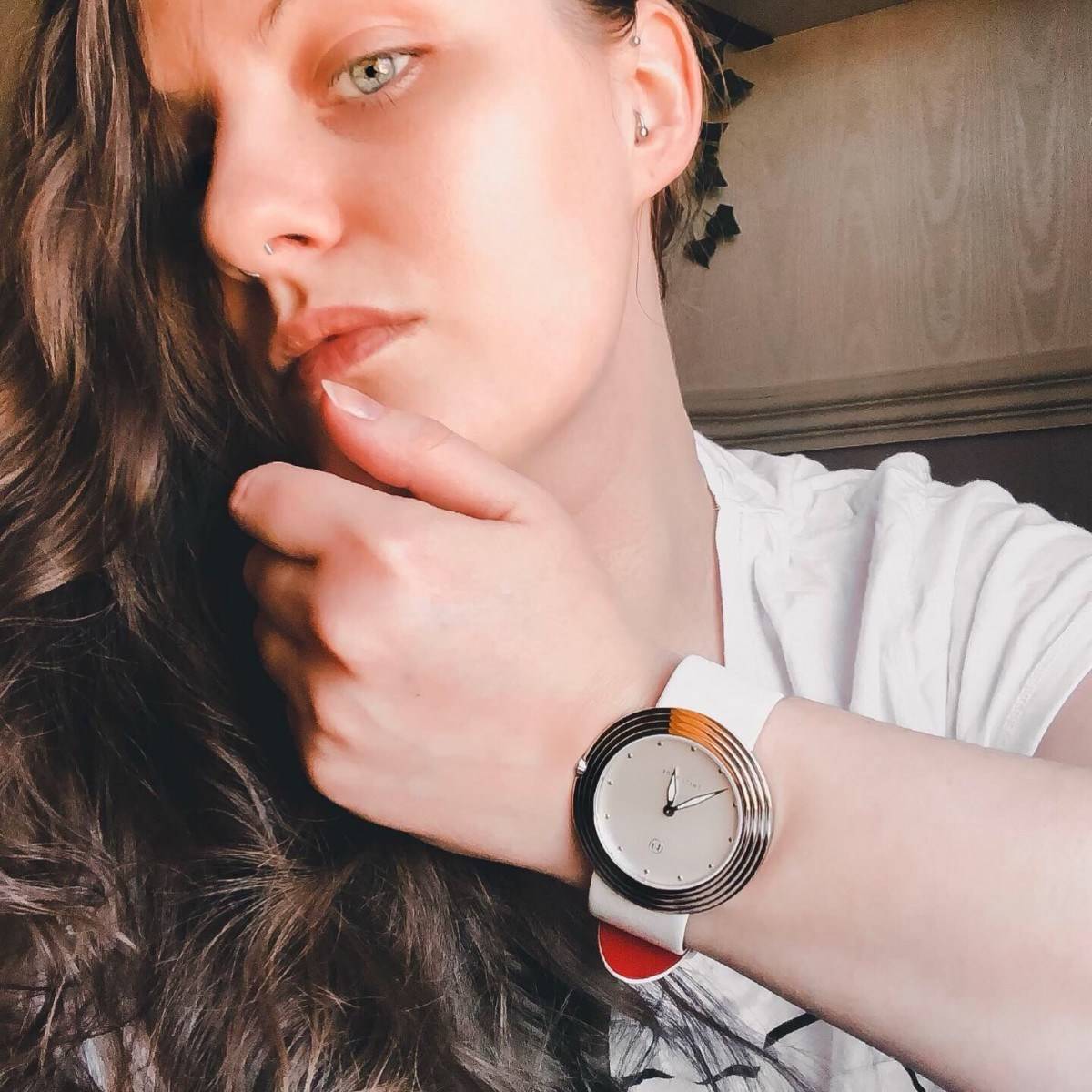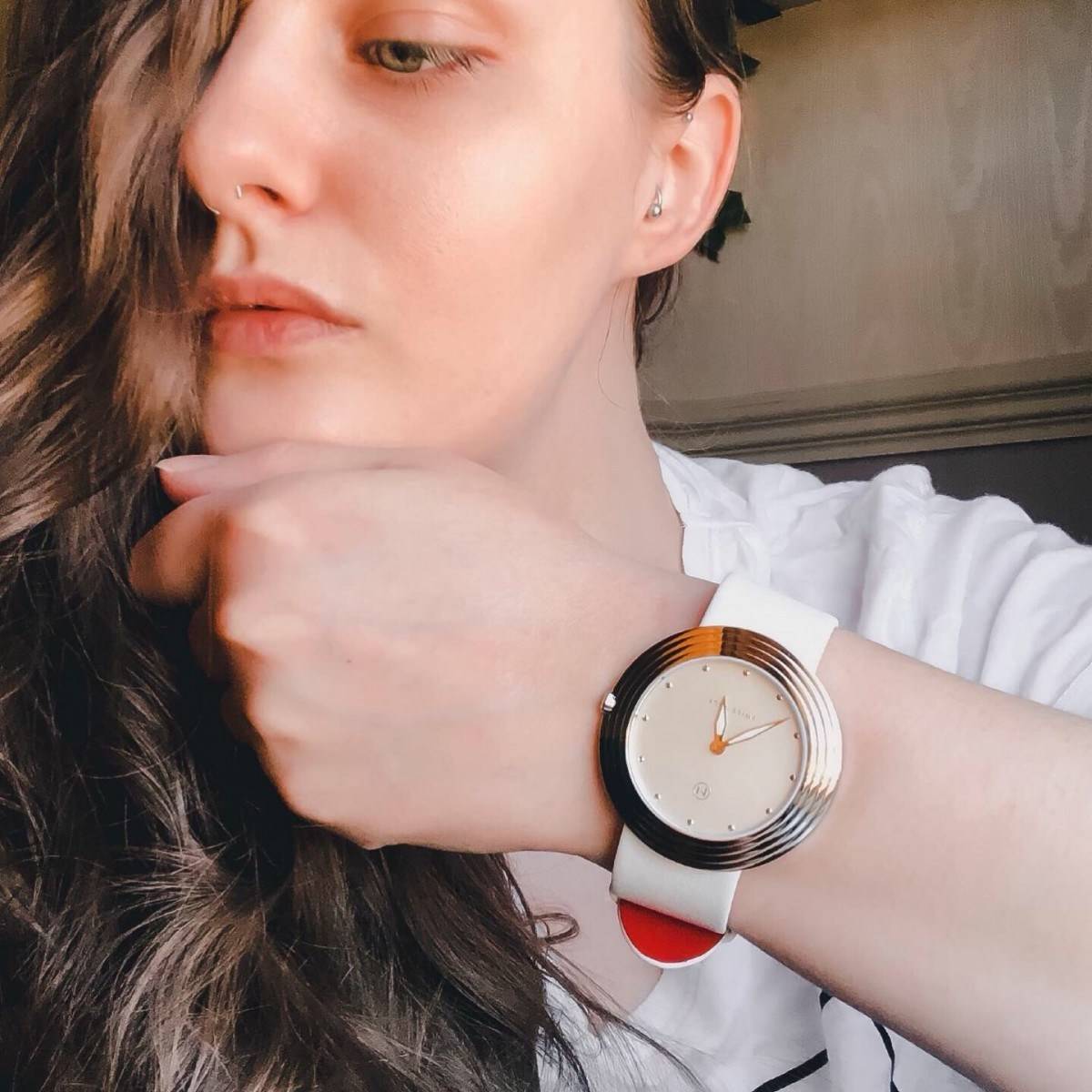 More about Streamliner
The engineering in this watch is one of precision; the hands within the dial were measured not in MM but in C (1mm = 100c) some of the spaces between the hands measure a mere 10c, impressive considering the hands were hand assembled. The removal of lugs allows flexibility & comfort on the wrist, and its bi-colour strap ensures you can see the fun from all angles.
Finally, all the Swiss parts, assembly & quality control bring it together to ensure you can enjoy your Streamliner for years to come. A versatile watch that maintains equal parts sophistication and energy.
Technical Details
Movement Type: Swiss Quartz Movement
Crystal: Scratch‑resistant Sapphire Crystal
Function: Super-LumiNova Hour & Minute Hands
Water Resistance: 100 Meters
Crown Type: Screw-down
Band: White Genuine Leather Strap
Dial: White MetallicStainless Steel
CaseSize: 40mm, 46.5mm
Thickness: Ultra slim 6.7mm
Warranty: 2 years
Style: Men and Women
Battery life: 6 years